EMPLOYEE ASSISTANCE PROGRAM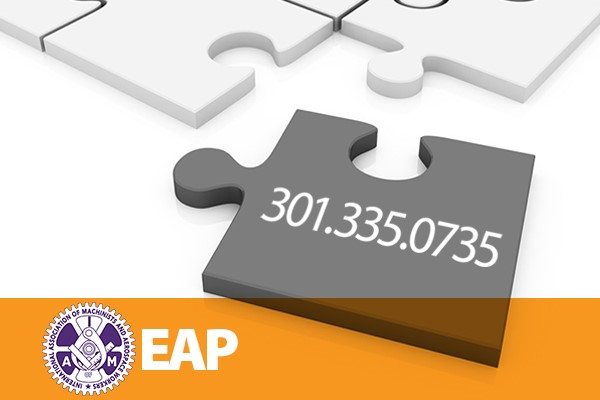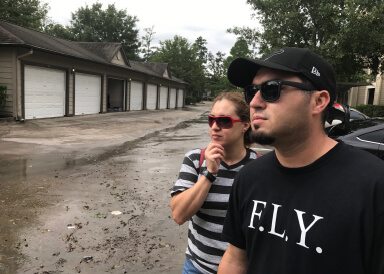 The central purpose of a union has always been to respond to workers' needs and concerns. Unions have a history of establishing and promoting community initiatives that improve the lives of workers and their families.
Member and Employee Assistance Programs (IAM-MAP/EAP)
Member and Employee Assistance Programs essentially have the same objective—to assist workers and their families through prevention, intervention, assessment, directed care and follow-up services for problems that adversely impact workers' lives. These programs evolved from a labor-initiated effort to enlighten and educate employers that debilitating personal problems should be approached as any other health care concern. Ideally employers will cooperate with the union equally to tackle the issues of drugs, alcohol, mental and emotional concerns that effect workers' lives, the workplace and the community at large. Where an employer will work with the union, we have an EAP. Where, the employer will
not or cannot participate equally with the union—we have a MAP.
The IAMAW Member and Employee Assistance Program is a free confidential service.
Contact the 24/7 IAM EAP Hotline:  301-335-0735 or email [email protected]
MISSION OF THE PROGRAM
To address worker-related concerns that are vitally linked to job performance, job satisfaction, quality of work-life, and issues that adversely affect members' lives.
OUR GOAL
To teach and assist IAM-EAP representatives in becoming proactive in guiding members with problems toward a higher quality work-life. Common areas of concern include alcohol and/or drug addiction, depression, excessive debt, mental health disorders, gambling addiction, stress and violence.
IAM-EAP REPRESENTATIVES…
are unique in helping to solve issues before they escalate into problems that often lead to discipline. Statistics show that where effective assistance programs exist, employers see an increase in productivity, quality and efficiency.
WHAT HAPPENS WHEN A MEMBER CALLS?
In most cases, an EAP phone number is posted on the bulletin board at the members' worksite. A union member who has received IAM-EAP training will respond. Once connected with an IAM trained EAP member, confidential assistance will be provided.
WHAT MAKES AN EAP SUCCESSFUL?
The key benefit to a successful EAP is the support received from the IAM trained EAP member and the employer in providing preventive care, crisis care, immediate family care, referrals, follow-up care, confidentiality, education and training.
Supports our Members and their Families
Supports our Local and District Lodge Leaders
Supports our Employers
Provides Job Protection
Provides Preventive Care
Provides Immediate/Crisis Care and Follow-up
Alcohol/Drug Abuse
Stress
Violence (Workplace & Domestic)
Depression
Discrimination
Legal Problems
Gambling
HIV/AIDS
Financial
Family Problems
Elder Care
Suicide
Adolescent, Young Workers Problems